Submitted by
content
on Wed, 12/08/2021 - 11:30
Premier League legend Gareth Barry spent four years at Merseyside side Everton where he made a total of 131 appearances in the league. While he was on loan at Everton from Manchester City, Gareth Barry scored three times in 32 league outings during the 2013/14 season.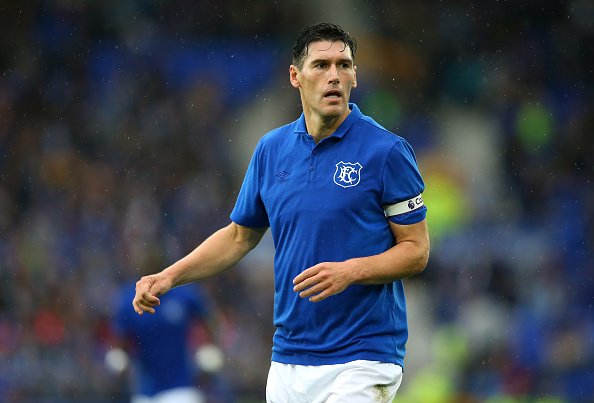 Gareth Barry became surplus to requirements when Chilean manager Manuel Pellegrini was appointed as the Manchester City manager and that prompted him to leave the Citizens for Goodison Park. While he was away on loan at Everton, Manchester City won their second Premier League title after piping pacesetters Liverpool in the last three games. New manager Pellgerini was able to win the Premier League title in his first season at the club.
Barry had been part of the historic Manchester City squad that won the 2011/12 Premier League title with virtually the last kick of the season thanks to Sergio Aguero. Petite Argentine striker Aguero scored the winning goal deep into injury time as Manchester City came from a goal down in the second half to beat London team Queens Park Rangers (QPR) 3-2 at home and finish ahead of Manchester United.
Legendary Manchester United boss Sir Alex Ferguson and his players were already jubilating on winning another Premier League title, before Aguero struck to take the league title away from them and hand Manchester City a first Premier League title. At that point, Manchester City had not won the league title for decades.
Gareth Barry was named the best player on his Everton debut as he helped the Toffees to a 1-0 home win over Chelsea in the Premier League in September 2013 as a Manchester City loanee. Later that month, Barry made his 500th appearance in the Premier League during the 3-2 victory over Newcastle United thus becoming the tenth player to reach the milestone. His first Everton came against Hull City in October 2013. Barry scored one of the goals as the Toffees recorded a 2-1 win over the Tigers. The goal was initially credited to Belgian player Kevin Mirallas before the Premier League's goals panel ruled that Barry had the final touch.