Submitted by
content
on Thu, 05/21/2020 - 14:30
Everton forwards Richarlison and Cenk Tosun have provided recent favourable updates to the fans.
The Brazilian opted to return to Brazil in light of the Corona situation. When the Premier League was suspended and the UK had to go on lockdown, the player decided to spend time with his family in Rio de Janiero since they were not with him at the Merseyside. In his update, he said he and the family are in good health and that they are following guidance to avoid Covid-19.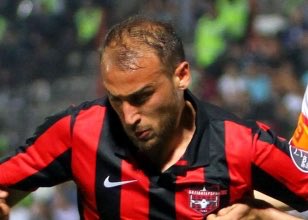 Richarlison added that while the break helped with family time, it could also hamper the match fitness of the players. Luckily for him, he has enough space in his house and a small gym which he has utilized daily to remain fit. He admits that despite the personal training it would take a few days of work to return to full match fitness when the team gathers.
The player has grown to become one of the most important at Goodison Park. He advices that priority remains the good health of everyone and this should be considered as the league looks to restart.
Tosun, on the other hand, says he is ready to help the team in the following season. The former Besiktas striker struggled upon joining the Toffees and had to gon out on loan to Crystal Palace. He picked up an anterior cruciate ligament injury that forced him to return to his employers for rehabilitation post-surgery.
He says he would be ready to compete after the current term wraps up. He is feeling better following the knee surgey and can walk easily now. The former Turk Super Lig star still has two years on his current contract which he hopes to return to in the next term. He is looking forward to scoring goals for the club and participating in Euro 2021.